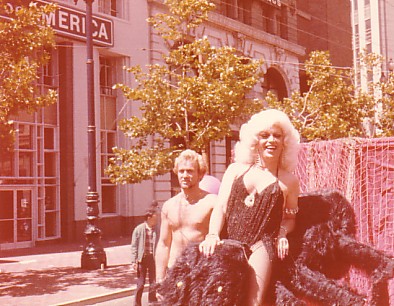 George and Pat Montclaire
Gay Parade in San Francisco
June 1978

1979 at the Parking Lot on Auburn Blvd. in Sacramento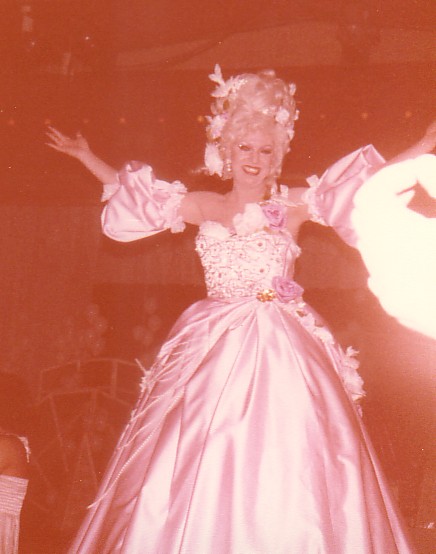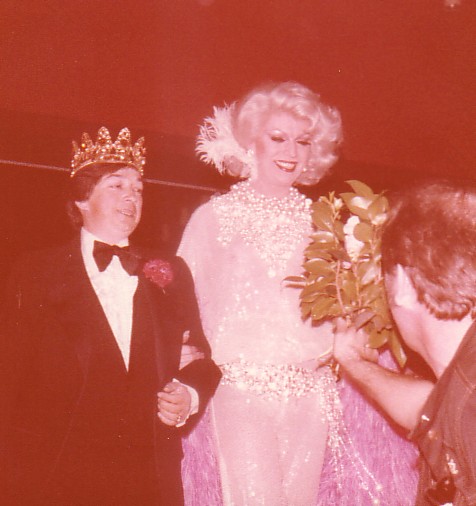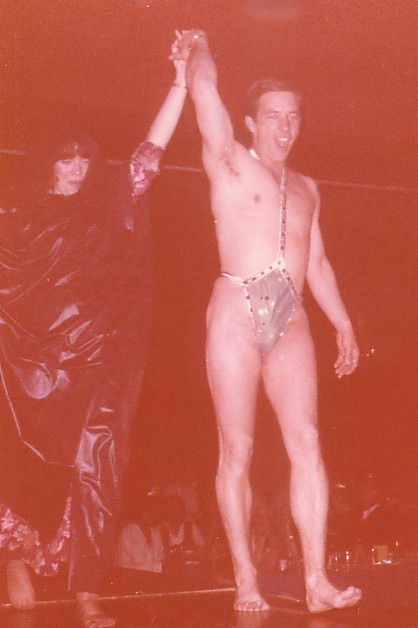 I think this guy was in Pat's entourage.
Do you recognize him???


October 9, 2009

I only knew Pat in passing. The first time I saw her, in all her glory, she was getting out of a big convertible at the Log Cabin (remember that place?) She was one-of-a-kind. I know she is missed by many and thought that making this page, her friends might drop by once in awhile and leave a note or send a photo or information for me to post.

Tom


---

October 12, 2009

The first time I met Pat, it was at a night-club in Massachusetts (1974/5). This positively beautiful lady sat at my table and told the bartendar that the drinks were on her. Of course, I took the drinks, but still had no idea up to that point who Pat Montclair was only because I was waiting to meet my nephew "George." After everyone made fun of me because I was still waiting to see George, I was told that George was actually Pat. It was a surprise, but a beautiful surprise, because she was so stunning and talented.

Since that evening, I've always wanted to know how Pat was doing. The last I heard was that Pat was living in California and was married. Now, I find that I've finally found my nephew, but I also find that Pat passed away.

Whenever I think back to that evening I smile.

I pray that Pat was happy. The picture that I've seen of her here shows that she was in deed happy, and I'm glad. If any of her friends visit, I would love to hear about this beautiful woman.

Lorraine Patterson - Taylor (Pat's aunt)


---

October 12, 2009

Hey Tom

A whole bunch of names rose up out of my rusting steel memory bank along with Pat's who used to put on terrific little drag shows at the Hide and Seek out in Bryte near the Baths and the Log Cabin. She was really good and always gorgeous in her professional gowns and, in hind-sight, I'd say under-appreciated by most of us. I only saw her once 'out of face' and never knew her given name. Other names that come to mind are Lady Garnet Kottke and Leonard Harris, Jimmy Pisciotta, Billy Tree, George Harrison, who was Pat's hunky little boyfriend, Dinky Doo and Larry Macy who lives in SD and I bump into now and then.

Early bartenders from the H and S were Ernie Brown, Stan and Irene and at the door hacking and coughing was Jackson (Stan's daddy more or less). Pat Avila owned the bar and couldn't or wouldn't pave the parking lot which turned into a lake of craters and puddles every winter. Her partner in later years was Margie Covino who is possibly still active in WSacto politics.

We danced everything from the Bunny Hop to the Hustle; it was nothing but wild and crazy fun.

Glad you asked; it's fun to remember.

Norv


---

November 4, 2009

I received the following note, pictures and memorial from one of Pat's long time friends, Vicki Marlane. Thank you Vicki.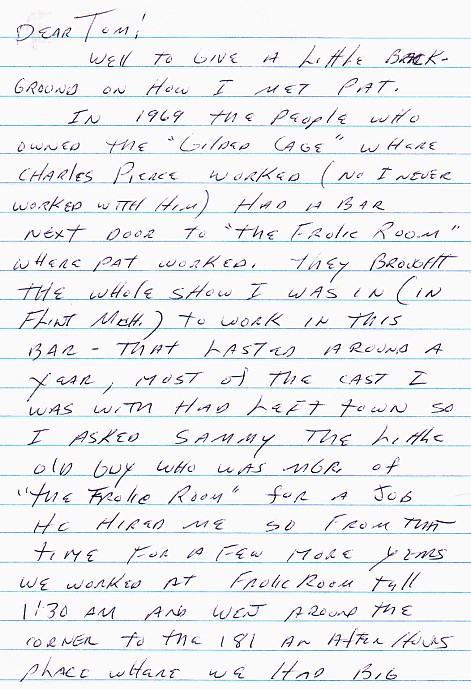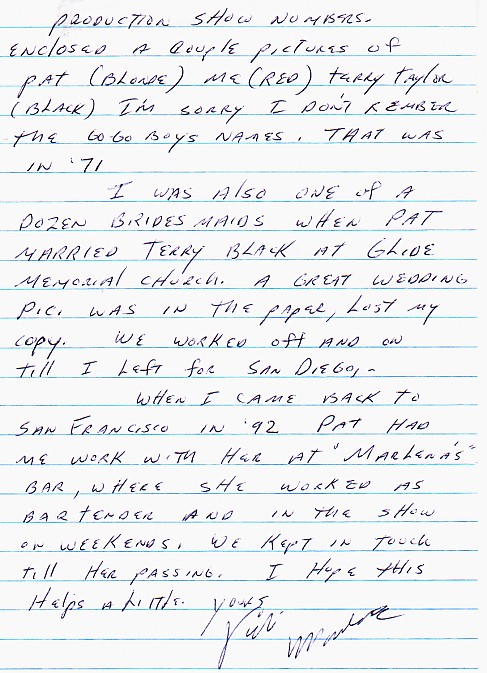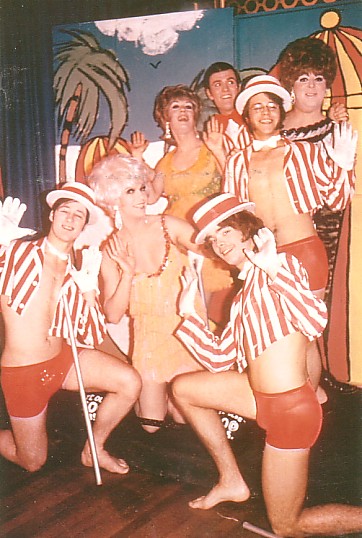 181 Club - San Francisco - 1971
If you are one of the chorus boys in either of these two photos taken at the 181 Club,
please let Tom know.